Making disciples who impact lives.
Sermons & Small Groups start April 11, 2021
Testing Locations, Resource Booklet, Grocery Support, & MORE!
Damascus International Fellowship is committed to doing our part to keep our family, friends, and guests safe during the Covid-19 epidemic. During this season while we all Stay Home to Stay Healthy, all in-person gatherings are on hold. You can join us for worship service & bible study here on our website or on one of the following social media platforms: Facebook; YouTube; Vimeo.
To find out more about our other virtual worship experiences click the link below.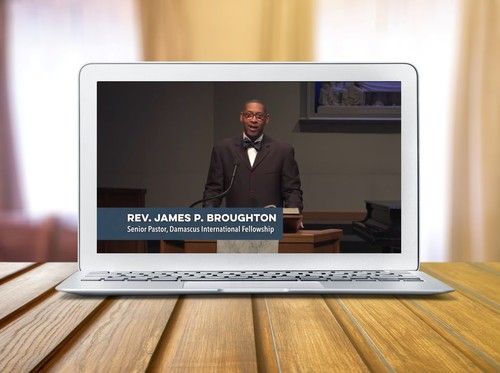 Damascus International Fellowship is an intentional Christian community located in the Columbia City neighborhood of Seattle.
Here at Damascus, we create an environment where people can encounter Jesus, engage in life-giving community, and where everybody is somebody! We believe in creating a space where people can have authentic relationships with Christ, discover their gifts, and use them to impact the lives of others for God's glory.
Join us for our Sunday services!
We reflect the love of God as a community of faith when we connect through authentic Christ-centered relationships. Find a group to build intentional community with or offer your time to start a new group.
We grow as a community of faith when we invest intentionally in our spiritual formation. Join us for bible study and Sunday Classes to grow deeper in your relationship with Jesus Christ as we delve into the Word of God together!
Breath of Fresh Air is the Teaching and Preaching Ministry of Pastor James P. Broughton, III.
Find the latest sermons here or check out our media page to look through our archive.
Every gift makes it possible for us to continue doing ministry. Your gift will help us fulfill our mission.
You can now give online through our website! Damascus International Fellowship now uses Subsplash Giving. It's easy, fast, and secure.


Wednesdays (ZOOM) @ 12:00 pm
Wednesdays (FACEBOOK) @ 7:00 pm
Sunday Classes (ZOOM) @ 10:00 am
Morning Worship (LIVESTREAM) @ 11:30am
We'd love to hear from you. Fill out the form below to get started.